Review Hive 550 @ Anandtech
Page 1 of 6
Rosewill Hive 550W
Rosewill seems content to continue releasing average power supplies, and like the larger types, the Hive 550W comes with 80 Plus Bronze certification. Nevertheless there are some high-end PSUs as well (we will review them soon) . In fact this is the first time we test a PSU from this company, so it will be interesting to compare the model with other well known brands. Currently their products can be bought in the USA, Canada and some Asian countries only. Even so Rosewill is quite famous for their power supplies and PC peripherals.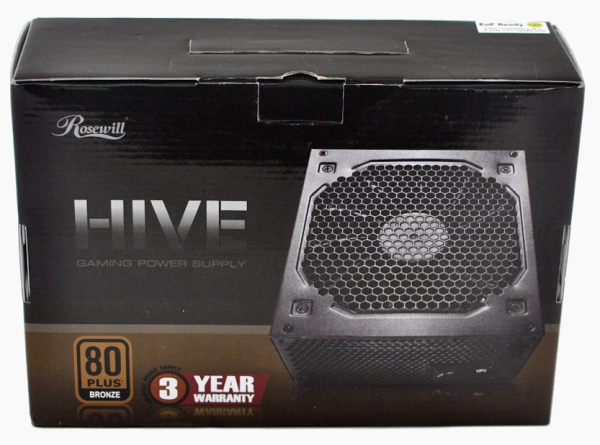 According to the manufacturer's specifications, the Hive PSU uses a "single strong 12V rail" and a "mesh sleeving on all cables for easier cable routing and better ventilation". In addition, the power supply is able to work 24 hours a day at 40°C ambient temperature. The 80 Plus Bronze certificate is another feature. Product features include a 3-year warr
anty and a Japanese main capacitor as well. The whole PSU series is SLI and CrossFire Ready. Some cables are modular.